In Louisville, KY the latest "Talk-of-the-Town" is all about Quesy Watson, who is now known as the "Seafood Lady". Watson is a Pensacola, FL native who has been living in Louisville for the past seven years.
Being from Florida, she was raised on seafood and has over a decade of experience in cooking and preparing various seafood items. Over the years she has developed a unique Cajun style recipe for preparing seafood which includes her special "Housemade" sauce.
As a teenage mother it was practically mandatory that Watson learned to cook for her family at an early age. She almost immediately began feeding seafood to her children once they were able to eat solid foods. The entire family has since made seafood a part of their monthly regimen.
"Seafood is one of the things that my children like and I love…We were raised on it…My grandfather was a firefighter and a chef so he would always bring back bushels of crab…We always cooked, grilled or boiled seafood." – Seafood Lady
In addition to cooking her own seafood, living in Florida also afforded Watson with the convenience of ordering Cajun style seafood from many of the local restaurants.
However; once she relocated to Louisville she was unable to locate any restaurants that specialized in this type of cuisine. This void along with some encouragement from her neighbors is what ultimately led to the birth of the "Seafood Lady".
"My neighbors are pretty much the people who encouraged me to do this because I would cook seafood for myself and they would smell it and they would want to taste it… I had so many neighbors tasting it and they would always ask me to cook it again and I would say that it was too expensive to cook all the time… They said that they didn't care and offered to buy it and it started from there… I cooked for them and it just kind of spread out from there… My neighbors love it… Most of them come and get a plate at least once a week." – Seafood Lady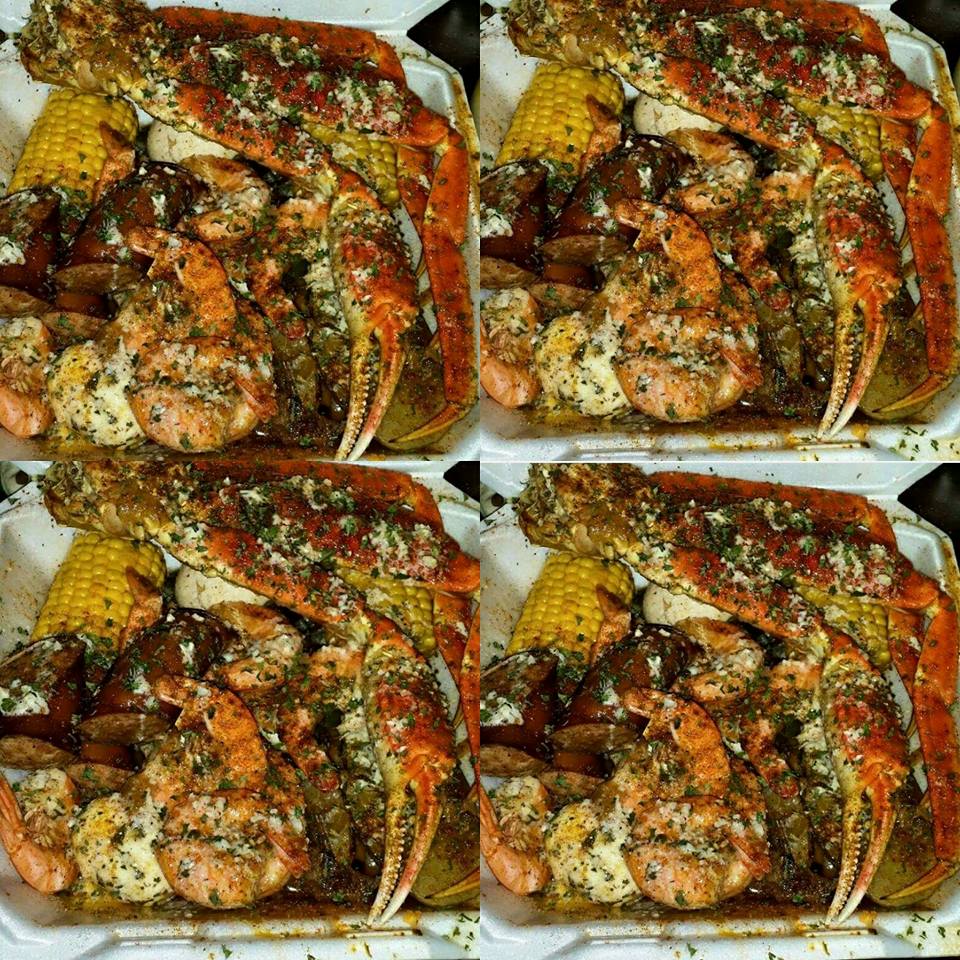 Watson spent the next few weeks posting images of her seafood dishes on Facebook and Instagram and the overall positive response was encouraging. Inquiries about ordering seafood items began almost immediately.
On July 10, 2015, Watson prepared several Cajun style seafood entrees that she planned to sell. She then stored the items in heated coolers and transported them in her SUV to a central location which she posted on her social media pages.
Unbeknownst to Watson, she had already built a massive clientele from her social networking posts. Subsequently, dozens of clients met her at the designated location and purchased every item she had in her vehicle.
Following this first day of sales, the word about Watson's seafood was out on the street and it was evident from the demand that any future orders would exceed the amount that would fit inside her SUV.
Watson decided to create an official menu, obtain a permit to operate as a temporary food service establishment from the Health Department and begin selling seafood items from her home. She planned to do this until she was able to find an available location to open a full service restaurant.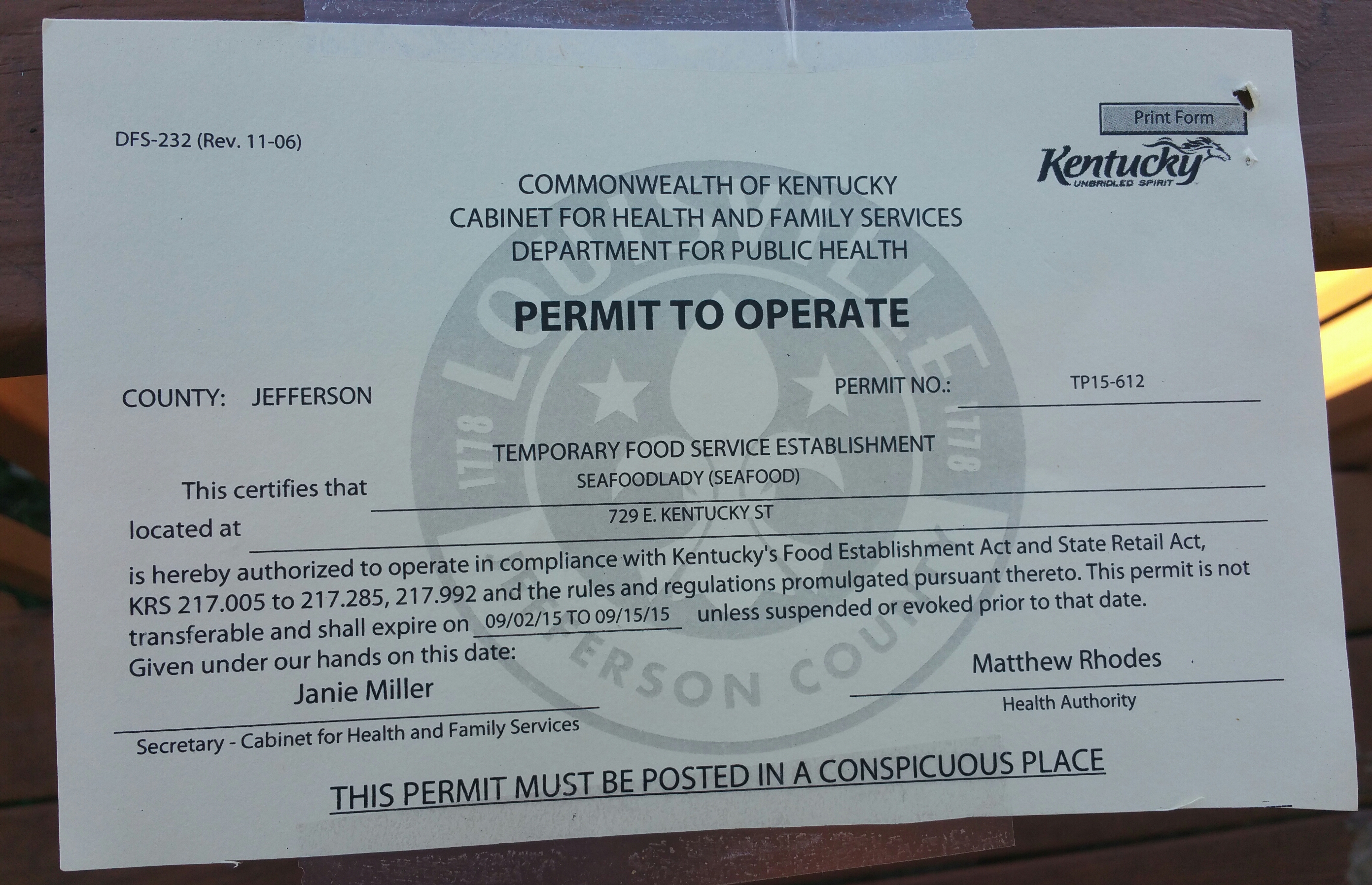 "Our Main Platter is snow crab, shrimp, corn, creole sausage, potatoes and a hard-boiled egg. Everything is Cajun style… We also have a specialty item which is the fried lobster. We added that to the menu once my cousin, Marcus Williams, moved here from Florida. He's like the 'Fry Master' so he added that to the menu." – Seafood Lady
Platters range from $15-$25 and additional specialty items include the Pineapple Bowl and Crab Fries. The Pineapple Bowl consists of a pineapple cut in half covered with rice, grilled chicken and shrimp.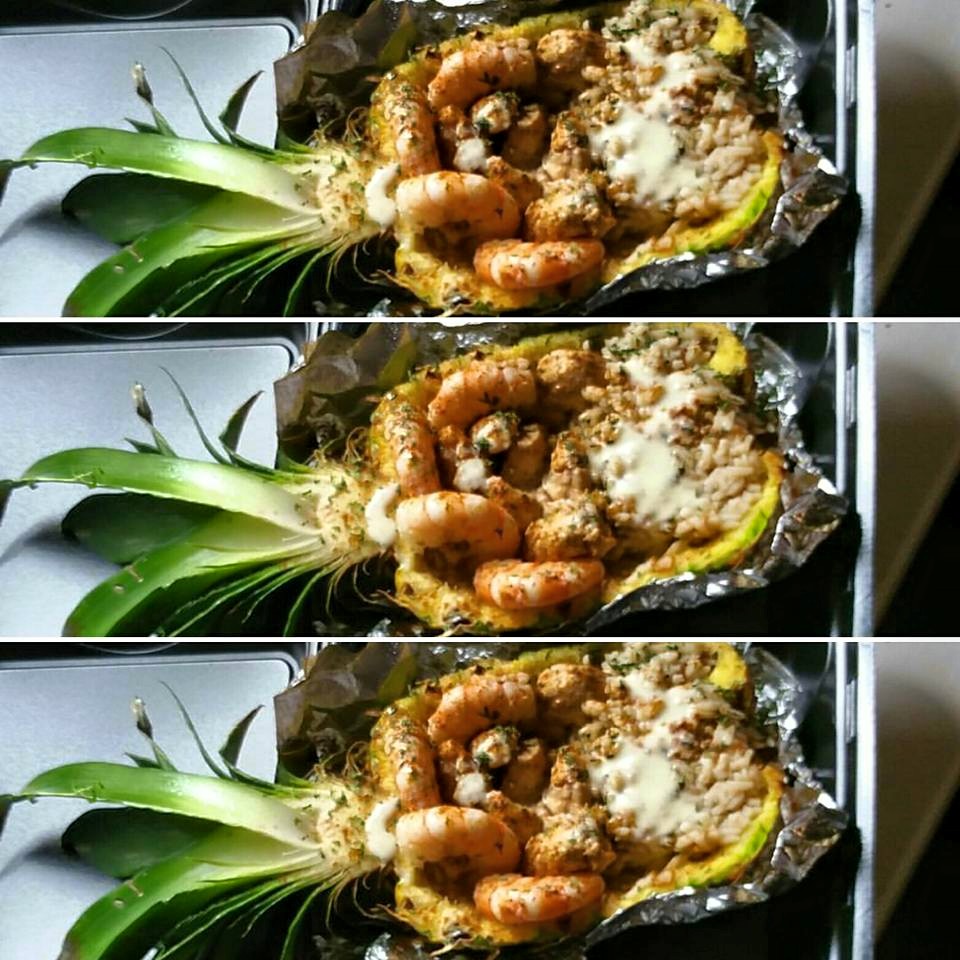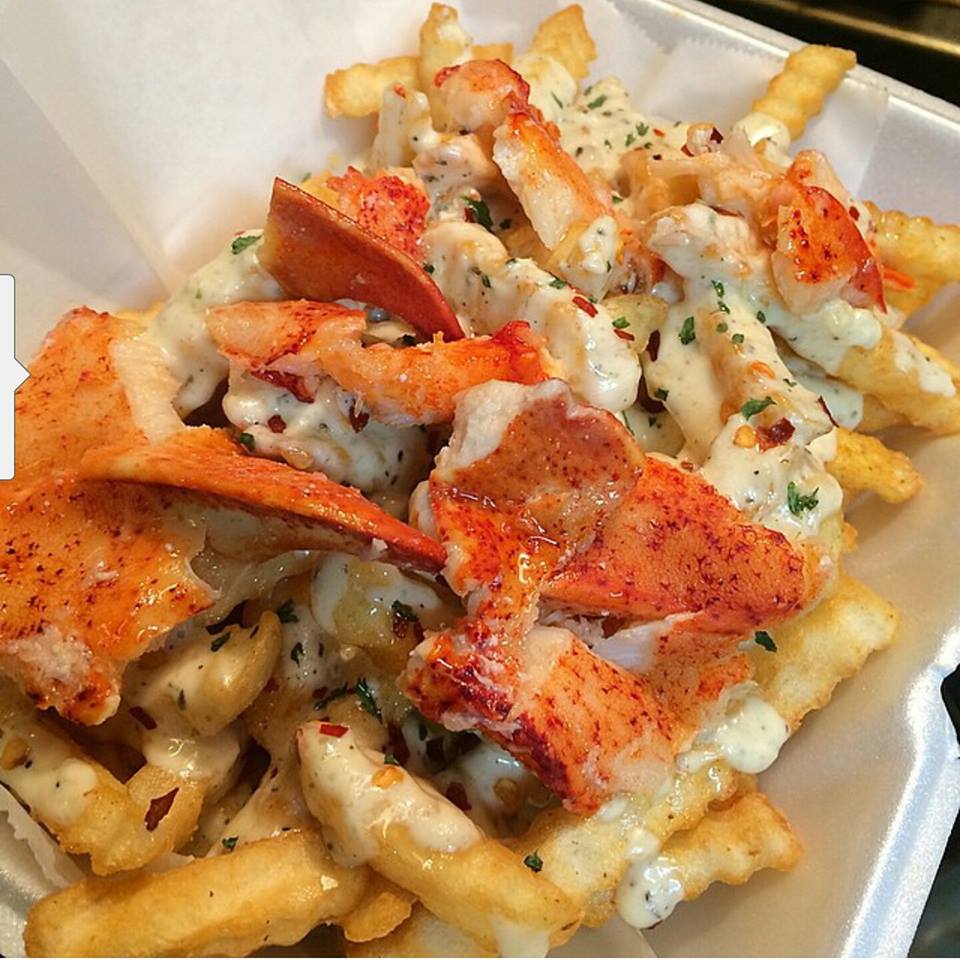 Watson immediately increased her advertising on social media and began passing out fliers throughout the city. On her first official day of doing business from her home she was bombarded with new customers and sold out of all seafood items within hours. She has since increased the amount of items that she prepares to prevent a "sell out" from happening in the future.
As the word began to travel about the "Seafood Lady" across social networking platforms and by word of mouth, celebrities began to inquire about her menu items.
Rapper Turk, formerly of the Hot Boys and Cash Money Records, was in Louisville performing at a local nightclub and he was more than happy when the "Seafood Lady" welcomed him to the city with several pans filled with her Cajun style seafood.
Additionally, the nephew of Louisville native Muhammad Ali reached out to Watson and requested that she deliver an order of seafood to the "Champ" personally. She eagerly delivered the order and was able to converse briefly with Muhammad Ali while he enjoyed the specially prepared meal.
The city of Louisville has seemed to fall in love with the Cajun seafood recipes from the "Seafood Lady". It is not uncommon to find customers lined up outside her home during her hours of operation.
There is definitely something special that separates her style of seafood from any other that this city has ever known. Watson is extremely proud of being the originator of Cajun style seafood in Louisville and enjoys bringing this unique experience to her customers.
"What makes our seafood kind of special is the way that it's cooked…It's spicy and the seafood has seasoning in it… A lot of seafood is kind of bland because it's hard to season a crab or shrimp when it's in a shell…The reason that we leave the shell on is so that the seasoning can soak into the shrimp." – Seafood Lady
Business has expanded rapidly and Watson has recently purchased a food service truck which she plans to put into operation shortly. She also plans to open a seafood restaurant at 617 West Oak Street in mid-October.
Meanwhile, the "Seafood Lady" will still be operating from 720 E. Kentucky Street until further notice. (502)-210-9381.
Hours of operation are Wed & Fri. (Noon -9:30 pm) and Sat (2:30 pm – 9:30 pm). Orders are taken on a first come first serve basis. Average wait time is 10-15 minutes.
Like the "Seafood Lady" page on Facebook and follow the "Seafood Lady" on Instagram. Access the website at www.seafoodlady502.wix.com/seafoodlady
Also Like the Seafood Lady's sister companies on Facebook. They are: Shrimp Lips in Columbus, Oh., Crab Boss in Baltimore, Maryland., and Big Als Crabs in Pensacola, Fl.